WELCOME TO NANE'S CANDY-CANDY PAGE


Hello and welcome to my Candy-Candy page..
I made this page because, as you see, I am a huge fan of this popular
70's series.. Of course, I was not born in that period..
The first time I saw the anime and read the manga was when I was
about 5 years old.. I am 14 at the present moment..
I remember the first time I actually read the manga and it was so
inspiring, I just couldn't put it down! Candy-Candy surely has
inspired my lot in life.
I reccomend the story to everyone! I guarantee you that when
you get to know this pretty, blonde, freckled face girl, and her
life, you'll be aching to find out more!
Well, it mostly apply to girls..
The bckground of this layout is a picture of Candy and Terry..
I got the background at Jason's Studio.
I believe Candy and Terry are soulmates, but of course, not
everybody believes that, and nobody knows for sure if they are..
Everyone has their own opinion on what will happen.
Well,this page is always under construction, so basically, the
choices you have to browse through this page are the only the
stuff below.. I have to remind you again that this page is....
UNDER CONSTRUCTION!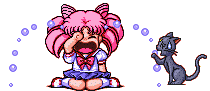 OPTIONS BELOW:



THE STORY


THE GALLERY


THE CHARACTERS


THE MUSIC


THE LINKS

Copyright: 1975-1979 belongs to Kyoko Mizuki and Yumiko Igarashi


Sign My Guestbook


View My Guestbook

<!!-----CandyCandy Ring ----->

<!!-----End of CandyCandy Ring----->

you should visit:

E-MAIL ME